Οι αυριανοί Μαραθωνοδρόμοι έλαμψαν στη Λεμεσό ΟΠΑΠ Μαραθώνιος Λεμεσού ΓΣΟ και Υπουργείο Παιδείας & Πολιτισμού συνδιοργάνωσαν την Τρίτη, 29 Ιανουάριου τον...
Δεύτερος Παγκύπριος Σχολικός Αγώνας Δρόμου «Τρέχω για την Υγεία μου» Τρίτη 29 Ιανουαρίου 2019, 10.00π.μ., Μόλος Λεμεσού Ως μια καινοτομία, στην...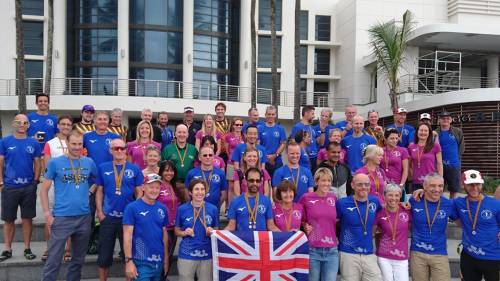 Sunny Calitz-Patel is an amazing person and an experienced runner. We had the chance to travel together for the Athens...

Το όριο των 10.000 δρομέων στοχεύει ο Primetel Εταιρικός Δρόμος 5χλμΘα διεξαχθεί στις 23 Μαρτίου 2019, κατά την πρώτη ημέρα...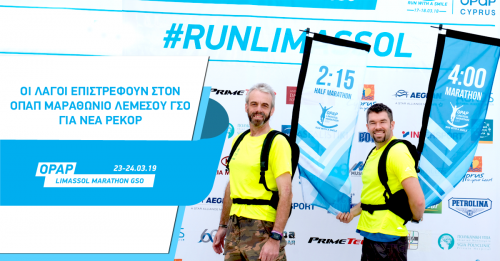 Οι λαγοί επιστρέφουν στον ΟΠΑΠ Μαραθώνιο Λεμεσού ΓΣΟ για νέα ρεκόρΚΑΝΕ ΕΓΓΡΑΦΗ Πρόκειται για τους pacemakers που τρέχουν κάθε ένας σε...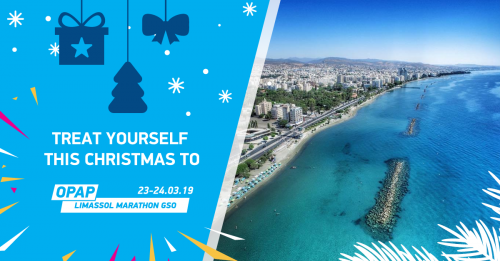 Treat yourself this Christmas to OPAP Limassol Marathon GSO!REGISTER NOWWhat to buy the runner in your life this Christmas? Or...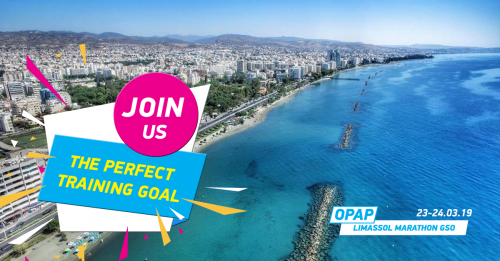 For anyone in the UK getting set for a winter of training, there is no better incentive than this fantastic...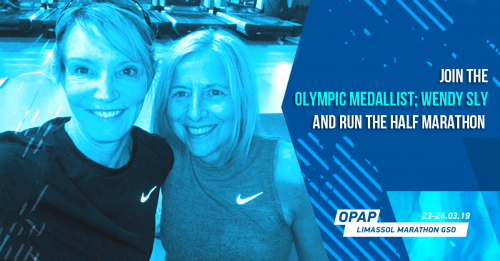 The Olympic 3000m silver medallist is to take on the Virgin Money London Marathon in April for the Ron Pickering...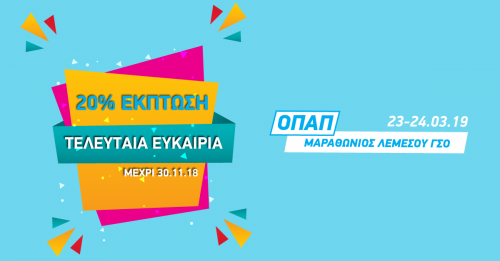 Τρέξε στον ΟΠΑΠ Μαραθώνιο Λεμεσού ΓΣΟ με έκπτωση 20% Στις 30 Νοεμβρίου λήγει η προθεσμία των τελευταίων Early Bird εγγραφών για...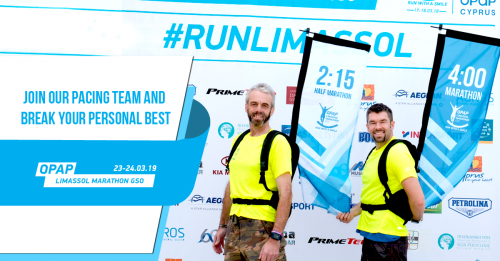 Join our Pacing team and break your personal best!REGISTER NOW The announcement follows the success and positive feedback from the 2018...