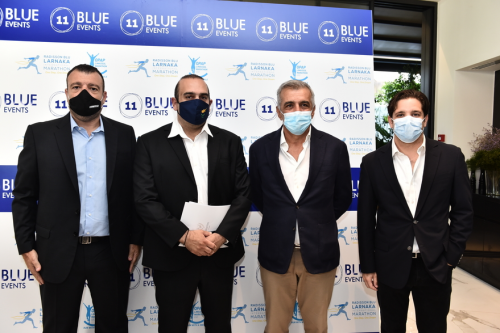 A new era for running events by Eleven Blue Events Ltd ------------------------------------------------ A new era for the running events in Cyprus is starting...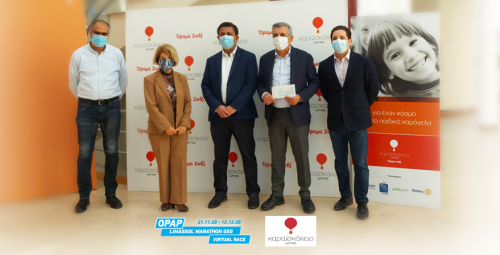 Το ποσό των 3.850 ευρώ παρέδωσε στο Καραϊσκάκειο Ίδρυμα, ο ΟΠΑΠ Μαραθώνιος Λεμεσού ΓΣΟ, στο πλαίσιο της κοινωνικής του προσφοράς.Η...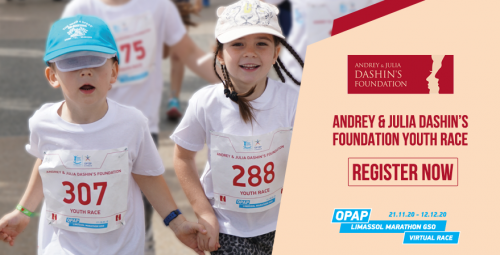 This year due to the postponement of the OPAP Limassol Marathon GSO, the Andrey and Julia Dashin's Foundation Youth race...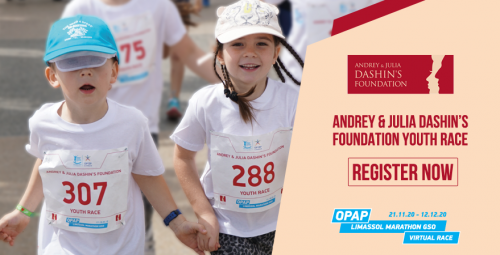 Virtual Δρόμος Νεολαίας Ένας πρωτότυπος αγώνας για μικρούς/-ές αθλητές/-τριες Σε έναν πρωτότυπο αγώνα μπορούν να τρέξουν φέτος οι μικροί μαθητές και...
Ο Manfred Weber έτρεξε με την ομάδα της ΕΜΕΛ για τους «Μικρούς Ήρωες» στον Virtual ΟΠΑΠ Μαραθώνιο Λεμεσού ΓΣΟΜήνυμα προσφοράς...
Μηνύματα αισιοδοξίας και ελπίδας σε όλες τις γυναίκες που υποφέρουν από ενδομητρίωση στέλνει η Endo Team Cyprus, συμμετέχοντας στον Virtual...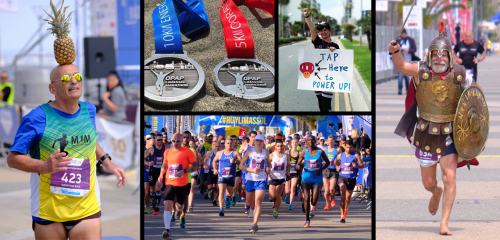 Σπύρος Σπύρο: Είναι η θετική αντίδραση στα δύσκολα που βιώνουμεVirtual Μαραθώνιος Μόδα ή εξ ανάγκης επιλογή λόγω των ριζικών αλλαγών...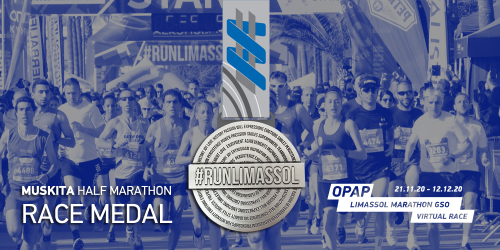 Η Muskita Aluminium Industries Χορηγός και Ονοματοδότης του Ημιμαραθώνιου Δρόμου Στηρίζοντας διαχρονικά πρωτοβουλίες που προάγουν τον αθλητισμό και αναδεικνύουν τις αξίες...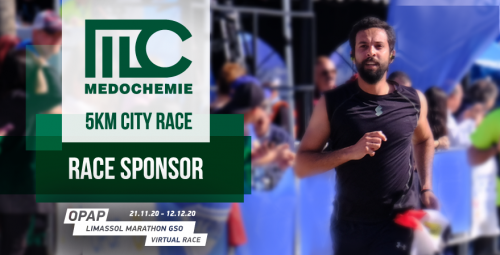 Από τις 21 Νοεμβρίου μέχρι και τις 12 Δεκεμβρίου δοκιμάζουμε μια πρωτόγνωρη εμπειρία, τρέχοντας στον Αγώνα Δρόμου Medochemie 5ΚΜ, στο...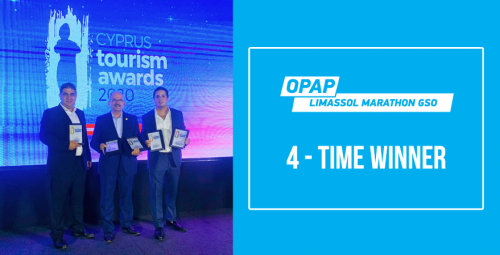 Ο ΟΠΑΠ Μαραθώνιος Λεμεσού ΓΣΟ, ήταν ο μεγάλος νικητής των Cyprus Tourism Awards 2020, τα οποία για ακόμα μια χρονιά...